Physical Workshops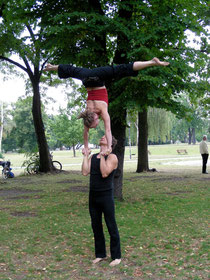 Partner acrobatics
Referring to the summary of the group we will work with
a) a playable warm-up (rolls, body statics, pilates e.g.)
b) handstand / circle
c) partner work or 2-/3some-figures or more
movement experience assumed !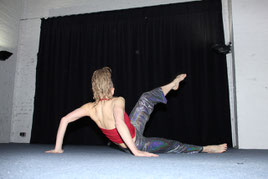 Dance acrobatics

Modern dance and acrobatics - lots of material and new & creative skills for movement performances of different kinds (artistic, theatre) - also in a duet/partnering in combination with elements of contact improvisation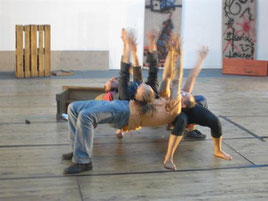 Biomechanics / Stage trainings
Theatre/-biomechanics "break" the rules of life for theatre !
In basic it is the appropriate and organic change of movement skills for using on stage.
Physical rules like space noticing, rhythm, time, dynamics & expression are fixing contra points.
Target is to develop a high level of physical awareness on stage.
Workshop divides into 2 parts :
a) physical warm-up, balance,jumps
b) moving through space, along the floor, on a straight line
Workshop info : Please write me via CONTACT :O)


Workshops are 1-day-workshops, each 3-6 hrs (depends on summary of participants),
incl. a break